---- 2015
---- 2014
---- 2013
---- 2012
---- 2011
---- 2010
---- 2009
---- 2008
---- 2007
---- 2006
---- 2005
---- 2004
---- 2003
---- 2002
---- 2001
Texts & Drawings



Note: Dimensions are approximate.


Sphere of Destiny
Unidentified Bouncing Object




This 25' diameter sphere was a beacon at the 2007 Burning Man event in the Nevada desert leaving burners disoriented after it was swept away by the wind and bounced across the playa during Thursday's dust storm. Performance sculpture in collaboration with the wind.

Specs:
Dimensions inflated (feet): 25 x 25 x 25
Dimensions deflated (feet): 4 x 4 x 3
Weight: 280 Lbs.
Material: vinyl, blower
Power requirements: 15Amp (110v)
Presentation method: strapped to the ground


Sphere: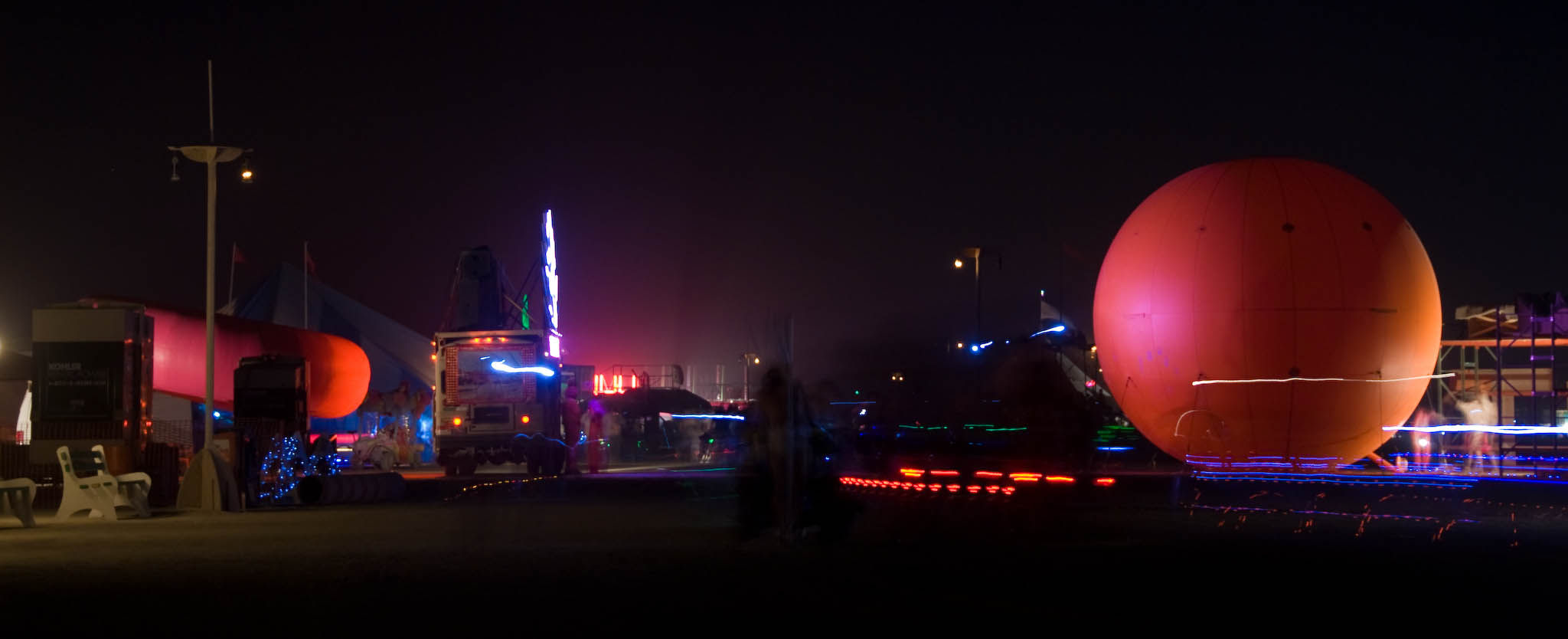 Early drawings:





Special thanks to Amy, Playa Barbie, Arrow, Mads, Spot, J69, Jan, Archer and Dough for your photos.