---- 2015
---- 2014
---- 2013
---- 2012
---- 2011
---- 2010
---- 2009
---- 2008
---- 2007
---- 2006
---- 2005
---- 2004
---- 2003
---- 2002
---- 2001
Texts & Drawings



Note: Dimensions are approximate.


Bracelet 2.0
Better Bling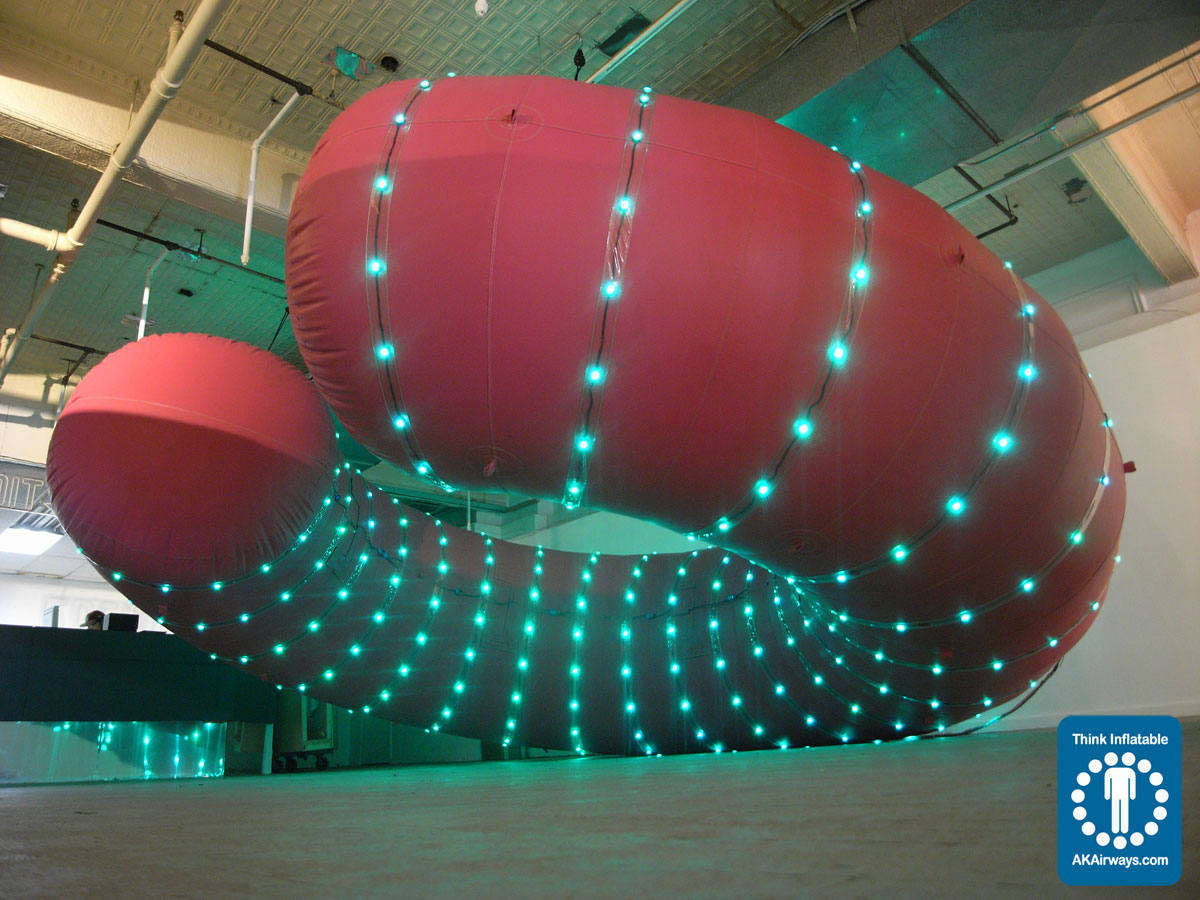 LED modules on an open torus.

Specs:
Dimensions inflated (feet): 22 x 22 x 6
Dimensions deflated (feet): 4 x 3 x 3
Weight: 200 Lbs.
Material: vinyl, LEDs, blower
Power requirements: 15Amp (110v)
Presentation method: hanging from the ceiling


Event: Squishy Universe (during Art Basel Miami)
Venue: Rip Ions gallery
Address: 150 NW 24th Street, Miami, Florida
Date: Dec 1-8, 2009




Event: Next Post
Venue: Rupert Ravens Contemporary
Address: 85 Market Street, Newark, NJ
Date: March 28 to April 11, 2009




Event: Private
Venue: Google Headquarters
Address: Palo Alto, California
Date: Aug 19, 2008

Event: Private
Address: Greenwich, Connecticut
Date: May 17, 2008




Related AKAirways projects:



Special thanks to Walter Smith.